Coaching Testimonials
Read about our coaching clients' successes in both business and personal life, to inspire you to imagine what's possible for you and move forward to achieve your vision.
What people say about working with Samantha...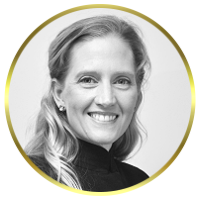 Kim Harris
Samantha has a keen sense of knowing exactly what question to ask leading me to have extraordinary shifts in the way I think, which is extremely empowering. I was fortunate enough to receive her one on one coaching and felt fully supported by her attention to me and her guidance in overcoming challenges that were presenting in my life. I highly regard her personal approach, and skillfulness as a professional coach. So thankful:)
---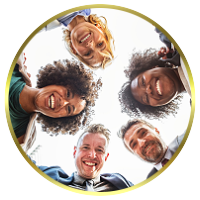 Paula Bernadic
From a very deep place in my heart, I thank you. Thank you for your attention, your support and your effort.

Thank you for your flexibility and creative approach where nothing was off limits. You supported me lovingly and tenderly while still bringing fun and lightness. You held space where I could fully explore all the chasms of myself freely, your firmness and confidence creating safety for me to be fully vulnerable. You truly are a remarkable coach Samantha. You went above and beyond in your support and I am so deeply grateful.

Your coaching supported me to recruit my highest intention, engage my energy in love rather than fear and truly commit to my business development. I am more comfortable prioritising my needs, asking for support when I need it and following through with my commitments. My relationship with myself and integration of all my parts has improved beautifully, as has my ability to face challenges.

I'm feeling more pride in myself, integrity, and confidence. YOUR COACHING has played an integral part in my shift Samantha, the work we did together was epic.

From the deepest place in my heart, thank you. 🙏 💚
---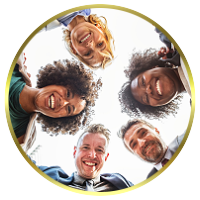 Cath C
In the months prior to working with Samantha I was clear that I needed to make some significant changes in my life in order to face the future differently.

I had struggled with the 'evil twins'; anxiety and depression, on and off for many years and I was acutely aware of the professional and personal burnout I was experiencing.

In a highly demanding teaching role I was the first to criticize my own efforts and often doubted my abilities despite my experience and achievements. I was afraid of not being able to finish the working year without some kind of breakdown, and so to support myself I embarked on a regime of 'radical self care' which involved regular acupuncture, yoga, counselling and exercise in order to 'make it to the finish line.'

I was clear that I could not continue as I had been doing, and I also wanted some help to discern my next career move. I was also desperate for an intimate relationship, but felt myself to be broken, struggling and in no state to even consider such a thing.

I think I had imagined that life coaching would be much the same thing as career counseling, so working with Samantha was not exactly the help I was expecting to receive, but as it turned out, it was far more the kind of help I actually needed to receive.

Working with Samantha over a period of about four months, she provided me with six generous phone sessions. One some occasions when I was feeling very low, it felt like a real effort to 'show up' for the session, but I was always encouraged and acknowledged in my efforts to 'show up for myself'. Samantha also provided an array of resources which she carefully created, selected and tweaked for my use. She worked to create a very open, caring and humble connection with me, which I still treasure as a very beautiful example of professional integrity. It was evident that I was not being provided with a 'one size fits all' life coaching package, I was being heard, acknowledged and my very individual needs were carefully and sensitively ascertained and then addressed.

Although I knew very well that I needed to make some significant changes in the external details of my life, and not just in my professional life; (I had been living alone for many years, but craved company and support, and I had a pair of dogs I needed to rehome, despite thinking I could never do such a thing) I was terrified of making those changes. As the months passed and I gradually made changes to my living situation I recognized that the anxiety before making the big changes was far worse than the change itself. What Samantha also helped me to recognize, was that my transitions in work and life would also require inner transformation, letting go of self-doubt and fear to make room for a major change of attitude and a strong commitment to my own mental and emotional wellness.

I had long held the view that I was entirely alone and needed to figure out how to live my life alone. With Samantha's support, I was gently reminded that help is available and that we are not alone. Besides the help of people in my friendship circles and communities, there is always support from the spiritual world, from the universe, I just needed to remember be open to it and invite it into my life. In the months since my sessions with Samantha concluded I have been striving to let love lead me, I have been cultivating an attitude of gratitude and an expectation that miracles can and will happen.

I re-homed the difficult dogs, moved house to share with an old friend and resigned from my job. I was making changes and it actually felt pretty good. I was relieved that I had been able to face the challenges and that the outcomes were far better than I had imagined. Once I stopped working (and I successfully completed my contract without a breakdown) I just enjoyed resting. Then, after a couple of months I decided to take a road trip to think about what I wanted to do with my life. After a few weeks of travelling, revelling in nature and making new friends, it was very clear that I was so happy travelling, that was what I wanted to do more of.

On the road trip I felt strong, safe, confident and open to possibility, I felt serenity and joy that I hadn't felt in years. I expected to find love and I did. On the homeward journey I stopped in a tiny little town (population of 7) and happened upon a beautifully genuine, warm and intelligent man, who swept me off my feet. I was radiating joyful freedom and faith in the wisdom of the universe, so it was wonderful, but hardly surprising. Now, three months later, I am travelling together with my new partner, living and working between states and experiencing a very different life, one that I never imagined.

My work with Samantha has equipped and inspired me to live with authenticity, with increasing confidence and with a growing core of love. I know that there will be challenges, pain and frustrations, that my new relationship may not be the 'happily ever after' I have always hoped for, but I feel a renewed inner optimism, a deep knowledge that I can truly change my life and live it fully.
---