About Samantha Ember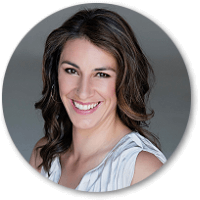 I believe people deserve to live a life fulfilled, and I believe we all have greater potential within us, if only we look inside to unleash it.
I believe a healthy, whole human being is a creature of great love, wisdom and power, and the capacity for good is immense.
I believe that when we are coming from a place of Wholeness and Completeness, we are kinder to others, to animals, to nature, and we have a reverence for life.
I believe that as we think, believe, and act from love, we live and do our best work, and then we bring out the best in others. I believe the world becomes a more beautiful place to live in.
This is my Why. This is why I do the work I do. This is a gift, and I want everyone to live their gift, to find their Why, their Purpose...
My name is Samantha, and I am passionate about helping people to uncover and start living their potential, in business and personal life.
I believe we all have something we care deeply about, and when we're not living it, we are either unaware that life could be better, or are aware but don't know how to bring this forth and experience it.
I believe we all all capable of becoming the best version of ourselves that we can be, and when we are not, that we can learn how to do this.
What I do is to help people become clear about what it is they truly wish to experience in life and business, and how to uncover the blocks in their way, so that they can experience a life that is meaningful, fulfilling, important, and inspired.
How I do this is through my transformational coaching services - For all the positive impact I want us all to make...
I do this through empowering people's potential.Read what others have to say.
What I care most about is living in a world where people are more whole and complete, purposeful, and loving. I care about people's happiness, kindness, generosity, love, gratitude, and what kind of world this could be if everyone living here operated from this space in their personal life, and in their businesses. This is why I do what I do.
I look forward to connecting with you, and helping you bring forth your inspiration and growth. For extra inspiration, listen to my "The Real Woman Podcast" or read my insightful Articles.
Be Extraordinary.
With love,